Fandom:
Smallville
Title:
How I Feel
Subject:
Lana Lang
Disclaimer:
Lana belongs to the people at Smallville and DC Comics. Songs belong to their respective artists. Covers were made by me.
Rating/Warnings:
PG-13
Mixers Notes:
For
womenlovefest
. I tried extra hard to focus on Lana as a person and not just her relationships. I hope I succeeded. (Also paid special attention to her necklace on the covers.)
( that's how I feel right now )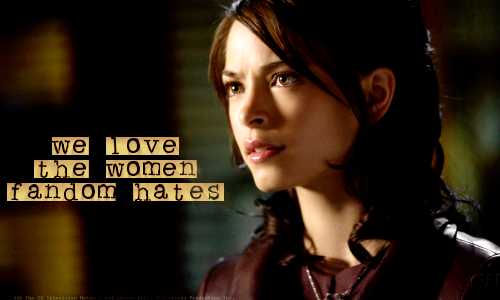 Everyone check out
womenlovefest
! I believe everything is starting up tomorrow and Lana has a post there. Give her your love!
Ben Hur
in Morocco.
Just want to add that this photo? Fucking
destroyed
my Tumblr.
New photo of KK popped up. I'm guessing it's from when she filmed
Current Mood:

surprised
3 TEASES
46 icons, 1 manip of Jo / Alona
7 of Sarah Michelle Geller
3 of Eliza Dushku
24 of Kristen Kreuk
12 of Ellen and Jo Harvelle

( this cut is real so click it! )
Hey, I haven't been involved in the SV fandom in a long time (I only stayed a little while after Lana left) but I really miss my favourite SV girl, so in a fit of nostalgia, I have created a fanmix for her...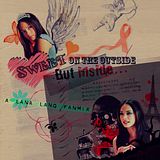 Sweet on the Outside, But Inside...
A Lana Lang Fanmix

This fanmix is separated into 2 parts. The first part focuses on how other people see Lana, and the second part focuses on her Lana sees herself and her relationship with others. I hope you enjoy it.

Featuring songs by: Lenka, Phantom Planet, Five for Fighting, Gazebo, Depeche Mode, No Doubt, Pink, The Pretty Reckless, Joan Jett and the Blackhearts, Adele and Aerosmith.

( Fanmix can be found here )




BTW: polka dots are HUGE this season, while I don't think KK follows fashion trends too closely, she hit this one on the head beautifully.
A photo surfaced of KK at a fashion show.
Current Mood:

giddy
Just Jared
:
More photos at the
source
.
It looks like they shot this scene in the
Gastown
section of Vancouver, which also memorably subbed for Paris for one episode of
Smallville
.
From
Current Mood:

mellow
Boardwalk Empire
territory (there's a show I would love to see her in, for the outfits alone....) but the bottom half just peters out. The shoes don't seem to fit and the earrings are for a completely different outfit and yet....
Flawless.
(
Can you handle the awesomeness of KK with Bruce Greenwood?
Collapse
)
All pics from
Kristin Kreuk Web
.
Here's the thing, the top of the dress is a win. Total
Current Mood:

hyper
I just
posted about female characters I love and perceive to be underrated over at my livejournal
; it includes a defence of Lana. ♥